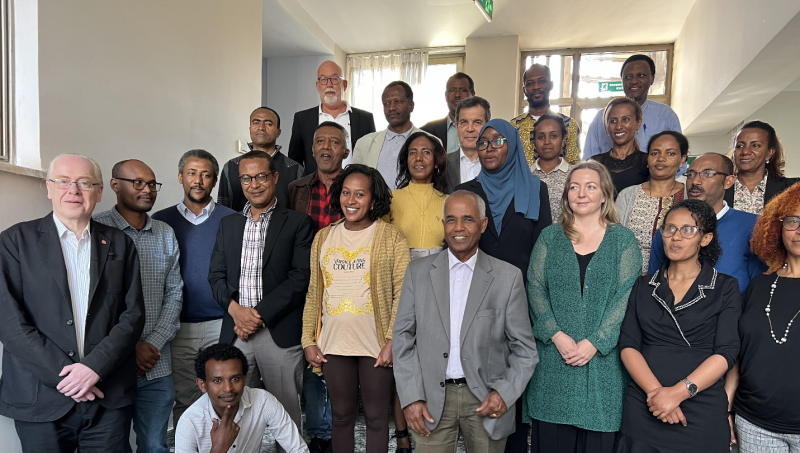 AAU Sida Projects' Coordination Office Organized Annual Review Meeting (ARM) for two days; 8 to 09 November 2022 at Ambassador Hotel
The meeting was organized following the agreement signed in 2018 that was aimed to upgrade research cooperation between the Government of Sweden and Addis Ababa University for five years (08 July 2018- 07 July 2023).
Project PIs from Swedish Partner Universities and AAU participated in the meeting both face-to-face and virtually.
Professor Brook Lemma, on behalf of Professor Tassew Woldehanna, AAU President, presented a short welcoming speech, and informed that the president couldn't come because of visitors coming to AAU from the Ethiopian parliament for urgent University task.
Senior Research Advisor, Dr. Amina Jama of the Embassy of Sweden, welcomed all participants and expressed her pleasure to address the 5th Annual Review Meeting. She expressed her gratitude for all participants and informed the participants that Mrs. Åsa Andersson, Minister Councellor at the same embassy would join the meeting in the afternoon.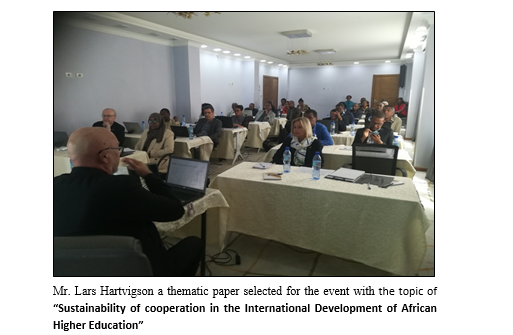 Mrs. Asa Anderson, Minister Councellor, at Embassy of Sweden made a short welcoming message and appreciated the very timely discussion and realization of the partners about the future support.
During the session, the 2022/2023 budget year plan was revised and the suspension of the projects due to Covid-19 and security problems in 2020 were discussed and the question of extending the project year beyond July 2023 for about one and a half year with no-cost extension were briefly discussed.
Professor Brook Lemma, Sida Projects' Coordinator also mentioned that three experts were selected jointly by the SPCO and the Embassy of Sweden to conduct the mid-term review of all AAU-Sida projects as stipulated in the five-year project agreement of 2018-2023.
Readers can read more in the minutes of the ARM uploaded in this website.