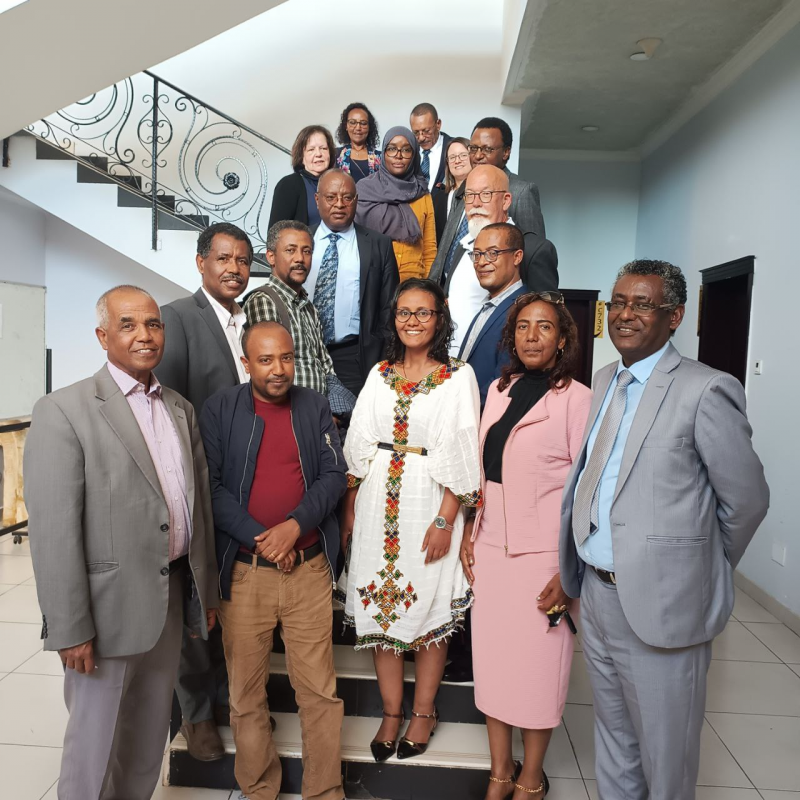 AAU Sida Projects' Coordination Office organized the Annual Planning Meeting (APM) for two days (29 to 30 May 2023) at the Ambassador Hotel, Addis Ababa.
The event was organized in response to AAU-Sidafive year agreement (08 July 2018- 07 July 2023) signed in 2018that aimed to improve scientific cooperation between the Government of Sweden and Addis Ababa University.
Project PIs fromAAU and Swedish partner Universities participated in the meeting both in face-to-face and virtual mode. Brief remarks of welcome were made by Professor Brook Lemma.
The Swedish Embassy's senior research advisor, Dr. Amina Jama, gave a hearty welcome to everyone in attendance and expressed her gratitude.
Mrs. Åsa Anderson, Minister Councellor, at Embassy of Sweden made a short welcoming message and appreciated the very timely discussion and realization of the partners about the future Sida support to AAU. Mrs. Åsa Andersson also mentioned that the program is in its phase-out stage, after a two-year (2024 and 2025) no-cost extension to ensure PhD students already captured in the AAU-Sida Projects complete their scholarships.
Professor Brook Lemma made a presentation that gave an overview of the Sida/Sweden support to AAU over the past 42 years and especially since 2009 when Sweden was supporting AAU with special focus on PhD program expansions and upgrading of the AAU system by building capacities of the AAU facilities and training of academic and administrative staff members. In his presentation he also demonstrated the spillover effects of the Swedish support to AAU to masters and undergraduate programs, building capacities of new national universities, research institutes of the country and ministerial offices that took up the PhD and maters graduates.
The annual budget plan for 2023 and 2024 was presented during the meeting and briefly addressed. The findings and reports from the mid-term evaluation were presented by the three experts who had been chosen jointly by SPCO and Embassy of Sweden to conduct the mid-term review. Professor Belay requested all attendees to send their comments as soon as possible so that the team could finalize and submit the document.