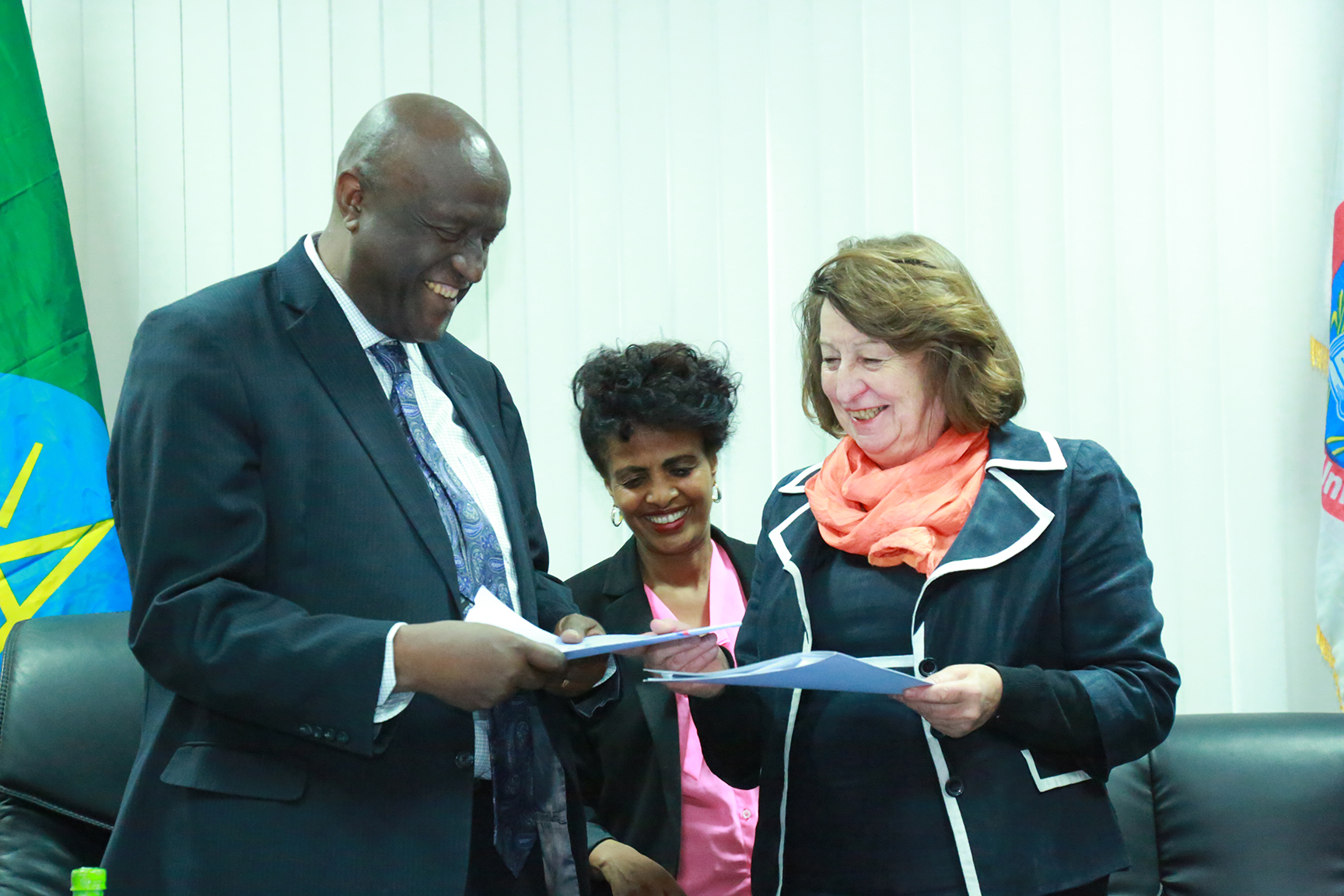 European Union Delegation to Ethiopia and Addis Ababa University Sign MoU on Cooperation
(Addis Ababa, 11 January 2017) Ambassador Chantal Hebberecht, Ambassador of the European Union to Ethiopia, and Professor Admasu Tsegaye, President of Addis Ababa University today signed a Memorandum of Understanding for Academic Exchanges and Cooperation to extend partnership and to promote collaboration in areas of education and academic research. The Memorandum will provide a framework of cooperation and facilitate collaboration between the EU Delegation in Ethiopia and Addis Ababa University in areas of mutual interest.
This Memorandum of Understanding builds on the very long and valuable relationship forged between Addis Ababa University and European Union Member States in Ethiopia including Austria, Belgium, the Czech Republic, Denmark, Finland, France, Germany, Italy, Portugal, Sweden and the United Kingdom. It also allows the establishment of a European Union Information Centre in Addis Ababa University which will provide a central focus in the university for engagement with the European Union, including for information about the European Union's Erasmus+ programme for students from developing countries.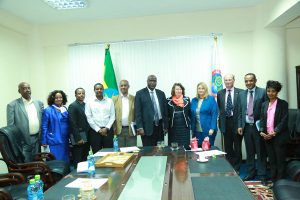 The Erasmus+ Programme is a European funding programme established in 1987 offering university students a possibility of studying or doing an internship abroad in another country for a period of at least 2 months and maximum 12 months per cycle of studies. Erasmus+ now offers the possibility to go way beyond the European borders as well. Ethiopia is the best engaged country in Africa in the Erasmus+ programme, which celebrates its thirtieth anniversary in 2017. The Erasmus+ programme provides opportunities for Ethiopian higher education students to study in European Universities in a very wide range of academic specialisations. Further detail of the Erasmus+ programme can be found at: