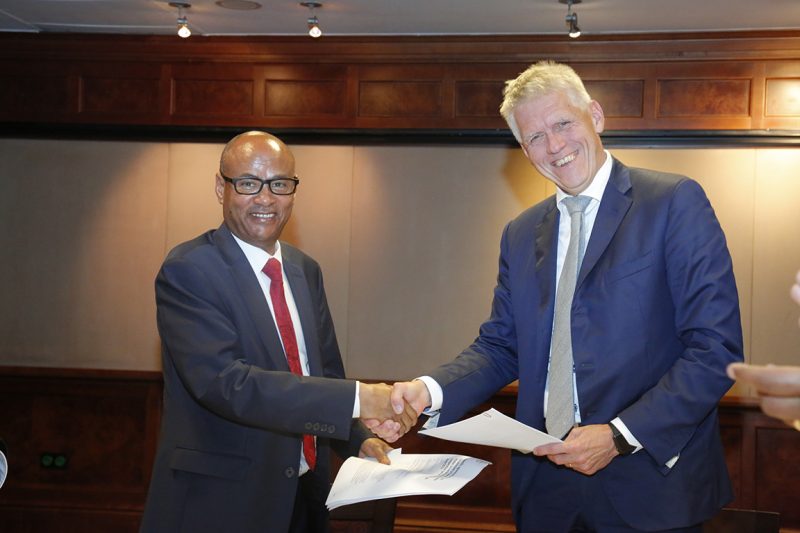 AAU, SIDA sign $ 22.5 million deal
Swedish International Development Agency (SIDA) signed agreement to give AAU $22.5 million for postgraduate program assistance over the next five years. The deal will allow AAU to strengthen postgraduate programs and enhance local capacity.
The agreement was signed at the Sheraton Addis on Sunday July 7, 2018 by AAU President Prof. Tassew Woldehanna and Torbjorn Pettersson, Ambassador of Sweden to Addis Ababa, Ethiopia.
The agreement, which will go into effect as of July 2018, will last for 5 years. The ceremony opened with a speech by the AAU President Tassew Woldehanna. "I am delighted to join you as we reaffirm the long standing relation between the AAU and SIDA," said Prof. Tassew.  SIDA has been supporting AAU for more than three decades, said Prof Tassew, without SIDA's support it was difficult for AAU to come to this level.
The network created between AAU and SIDA, said Ambassador Torbjorn Pettersson, is beyond what we sign today. "SIDA has been supporting AAU for more than 30 years; as a result of this long standing support AAU has been benefiting through capacity building in terms of manpower, program development and infrastructure," said the Ambassador.