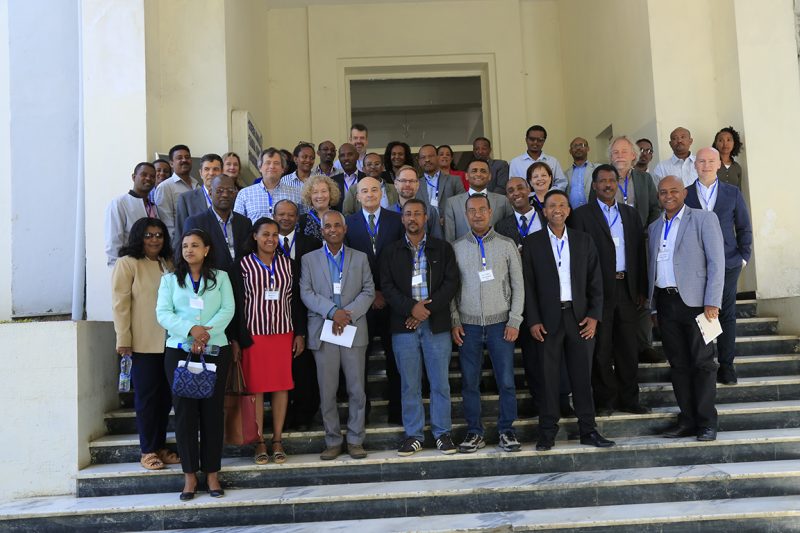 AAU-Sida Projects' Coordination Office Hosted Annual Review Meeting
Addis Ababa University and Swedish International Development Cooperation Agency (Sida) Projects' Coordination Office of AAU organized annual review meeting spanned for two days,i.e. from November 4-5, 2019 at Ghion Hotel.
The meeting was organized on the bases of the agreement signed in 2018 that was aimed for research cooperation between the Government of Sweden and Addis Ababa University for five years long.
During the session, the 2018/19 AAU-Sida achievements were reviewed regarding to the reports presented by offices and programmes integrated by Sida's support.
 In addition the 2019/ 2020 annual plan was available for discussion.
Dr. Per Sevastik, Counsellor at Swedish Embassy and responsible for research cooperation in AAU, explained the core points that will be covered in the annual review meeting.
Achieved outputs compared to planned outputs and achieved outcome objectives comparing to the planned outcome objectives were briefly presented on the reports.
Assessments on risk factors that affect the achievements of the objectives and assessment of possible adjustments in the programme implementation were the focus of the gathering.
Mrs. A.N. Jayawardena, Minister Counsellor at Swedish Embassy emphasizes that, working together on the issues of democracy, gender equality and human rights in Ethiopia should get a centre of attention from the government and the people as well.
"We have to share experiences between the departments and PhD candidates on how democracy works in Sweden and Ethiopia comparatively. PhD candidates have to work bravely and offer constructive proposals on those major things of life; democracy, gender equality and human rights in their thesis." She added.
Professor Brook Lemma, Sida Projects' Coordinator at AAU, admires the project which has been working together for 40 years with Addis Ababa University.
"We are going to celebrate the 40th anniversary in May 2020 and we need inputs from all of you for the beautiful contributions that it has made." Said Brook
Invited guests from Sweden Embassy, High level Sida & AAU officials, researchers from five Sweden universities, deans and directors attended the meeting.